2. Staff
HENMI Yumi (Postdoctoral fellow)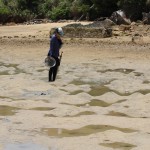 Contact: henmi.yumi.7c*kyoto-u.ac.jp (replace * by @), +81-773-62-9076 (Phone)
Specialty: Ecological studies of symbiotic gobies on tidal flats
Hobby: playing with my cat and bird watching
Research theme:
'Ecological studies of inquilinism'
I study ecological aspects of gobies and crustaceans living in animal burrows in marine sediments. I'm looking forward to new encounters with interesting animals in Maizuru.
Maizuru Fisheries Research Station has been a Joint Usage/Education Center since 2011. For joint field courses, I am in charge of coordination with university and college students from various parts of Japan. I also help them with field sampling. I expect your visit to Maizuru Fisheries Research Station!
Career and Publications:
Jump to my personal site:
https://henmiyumi.jimdo.com/研究業績-1/
MURAKAMI Hiroaki (Postdoctoral fellow)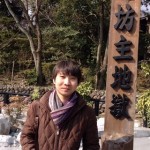 Contact: murakami.hiroaki.3m*kyoto-u.ac.jp (replace * by @)
Specialty: Biology of marine resources
Hobby: fishing, listening to classical music, keeping goldfish, playing baseball
Research theme: Establishment of techniques for the quantitative estimation of marine fish biomass using environmental DNA
Environmental DNA (eDNA) is defined as DNA released from organisms to the environment. Recently, eDNA is preliminarily used for species identification and biomass estimation for aquatic organisms in ponds and lakes. On the other hand, there are few applications of eDNA to marine fish mainly because of the greater spatiotemporal dynamics of fish movement and water current in seas. To establish techniques for the quantitative estimation of marine fish biomass using environmental DNA, I conduct field sampling and mesocosm experiments in the Tango and Maizuru Bays.
Career and Publications:
OGURA Yoshihito (Technical staff)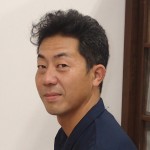 Contact: capogura*kais.kyoto-u.ac.jp (replace * by @)
Specialty: steering, coastal observation, maintenance of facilities
Hobby: playing softball
 MUKAI Masahiro (Technical staff)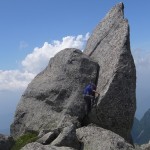 Contact: mukaib4*adm.kais.kyoto-u.ac.jp (replace * by @)
Specialty: analysis of water, maintenance of research facilities, support for education and research activities
Hobby: mountain climbing
OGINO Fumiyo (Assistant clerk)
Contact: ogino*adm.kais.kyoto-u.ac.jp (replace * by @), +81-773-62-5512 (Phone)
Specialty:
Hobby:
YAMASHITA Masae (Technical assistant)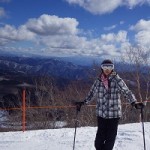 Contact: myama*adm.kais.kyoto-u.ac.jp (replace * by @), +81-773-62-9062 (Phone)
Specialty: analysis of larval and juvenile fish, data input
Hobby: ski, basketball, badminton
SHIOMI Misaki (Technical assistant)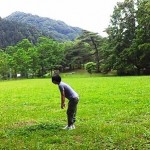 Contact: shiomi.misaki.3x*kyoto-u.ac.jp (replace * by @), +81-773-62-9076 (Phone)
Specialty: working on the environmental DNA project, data input
Hobby: keeping fish, visiting aquariums